Thank you very much for your visit, dear guests. Unfortunately, we have closed permanently since 21.10.2022.
The Neumarkt is not only attractive in summer.
Every summer comes to an end. We know that. Thank God the Advent season at Neumarkt offers a unique atmosphere, which we would like to share with you.
Experience hospitality at Dresden's Neumarkt.
Heart and soul of the city of Dresden.
If you would like to end your stroll through Dresden's Neumarkt in the shade of the plane trees of the Green Gewandhaus outside the Christmas season, we would be delighted to have your company.

You can be sure: nobody has a more beautiful view of the Frauenkirche than we do with Johanna.
Let your soul dangle under plane trees.
Visit the green oasis in the heart of baroque Dresden - located directly at Neumarkt.

(c) Photo: USD-Immobilien Dresden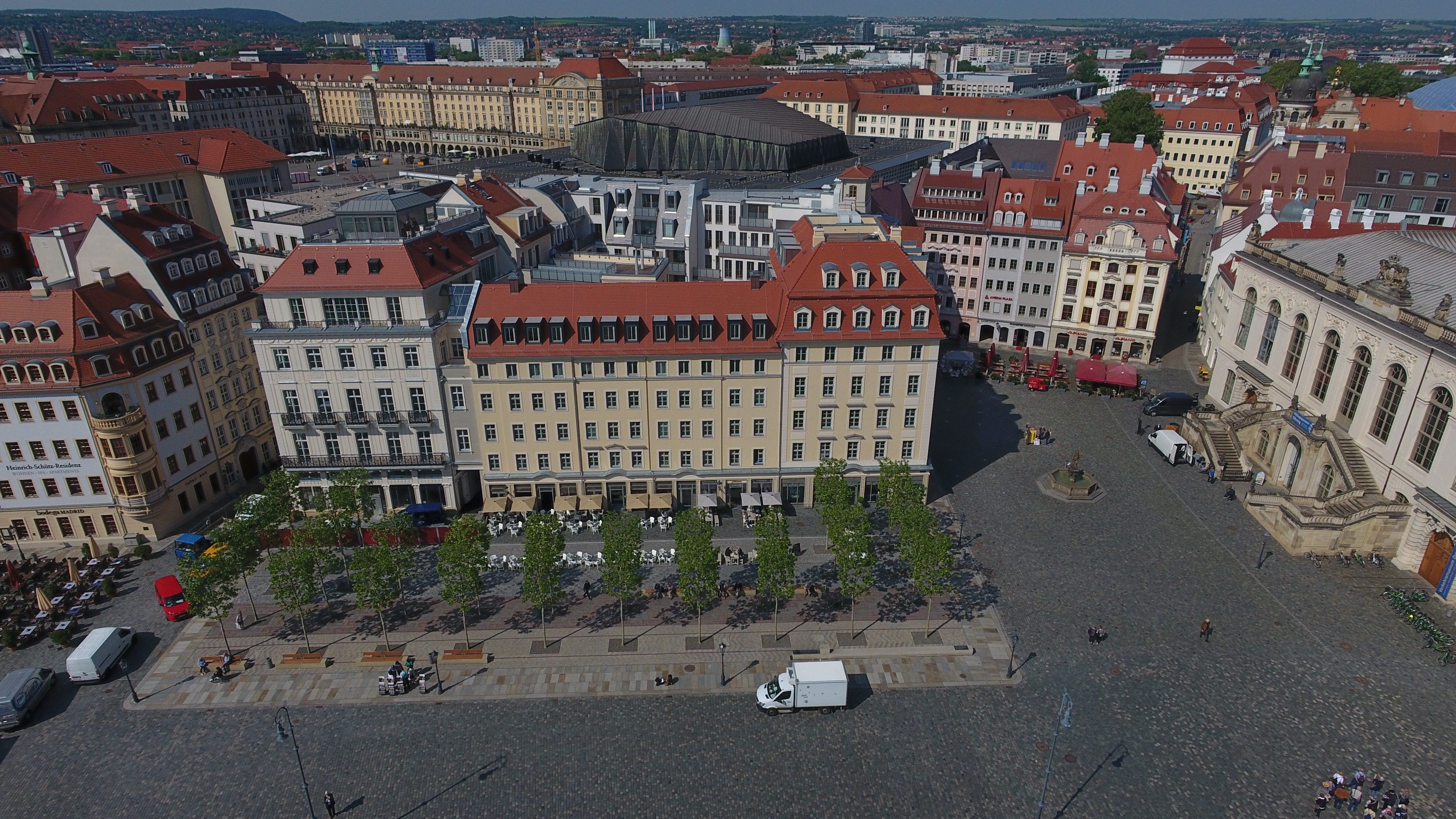 Enjoy Johannas sun terrace.
Directly at the Green Gewandhaus you can enjoy a princely breakfast on our terrace with a view of the Frauenkirche in bright weather. Or you can try Johanna's favourite dishes, which we prepare freshly for you.